Your home is where your heart is; and yet, seeing the same old decor everyday can get depressing. But, redoing a home is not always possible, especially when you are on a tight budget. So, how do you bring a fresh look into your home without breaking the bank? Low budget interiors are easy to accomplish. Here are a few tricks of the trade you might find useful.
Reconfiguration
Rearranging your furniture brings life into a home, because you can see things from a fresh perspective. This great interior design idea can change the way your home looks. It may not be possible to change the position of your couch, especially if you have space constraints. And yet, shifting around your occasional tables, paintings, and your sofa chairs can do wonders to change the way your room looks.
De-clutter your space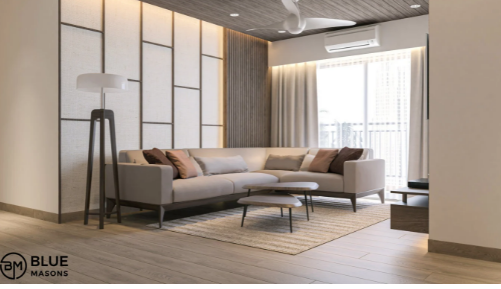 Your wall cabinets and tables will probably be cluttered with old magazines and mementos from your trip abroad. Unless they are the genuine articles, curios and artifacts tend to lose their charm after a couple of years. It's best to discard them and get a couple of bold pieces of pottery or glassware that can make a statement in your room, as suggested by designers in Kolkata. And while you are at it, throw old magazines and tattered books into the bin. You will be surprised how this simple exercise can change the way your room looks.
Relocating from room to room
Just shifting around stuff like small tables, chests or even paintings from one room to the other can drastically change the way your home looks. What's more, since your tables and chests will be finding new homes in other corners of the house, you end up redoing your home, all in one go!
Just switching the painting from your bedroom to the living area will alter the decor of both spaces. And it takes such little effort! You can do the same thing with photo frames and artwork.

Also Read: 6 Things to Keep in Mind While Designing a Modern Bedroom
A stroke of genius with paint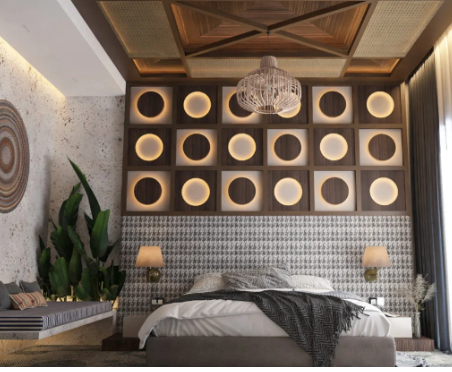 It's amazing what a few splashes of paint can do to a space. Paint can totally transform the way your home looks. You can go for a radically different wall colour in your space or paint small furniture items or doors and frames in vibrant colours. If you have a sober decor in mind, pastels like lilac or jade green work very well too. The change in your setting will leave you gaping! The best part is, you can change the colours a year or two later for a radically different look.
Create a focal point
Interior house designs are easy once you get the hang of it. Empty wall spaces are ideal for creating a focal point. The space behind your sofa or on top of a low TV cabinet is perfect for a mirror or a painting. The possibilities are endless. You can even spruce up your space with sticky tiles or decals for a quick and inexpensive change to your space.
Murals are great too, if you can handle a brush. Masking tape will ensure your brush doesn't venture out of your design.
Mood lighting
You can get your hands on an antique chandelier at a flea market. Or some wall scones. The best part of shopping for décor items is, there is something for every taste and budget. Design ideas for living rooms can be an exciting adventure. You will find a variety of fitting that don't cost the earth.
Table lamps not only light up the corner but also added pizzazz to a dull room. You can also opt for floor lamps with hanging shades. Pendants lights are great to add interest to a dull corner.
The possibilities are endless and once you get the ball rolling, you will be surprised at the surge of creativity and innovation you can conjure, just by looking at an object!